| | |
| --- | --- |
| | This request has been closed. |
What is your username? Are you an admin on the wiki you are asking about?
Please link to the wiki (or the specific templates or pages you want help with) here:
What would you like help with (e.g. styling, making, or converting an infobox or making a page portable)?
Any other information (e.g. links, screenshots, or snippets):
In order to ensure you can implement and maintain a Mentoring solution, how would you classify your technical skill level (or those of whomever will be maintaining your Templates)?
Responses
Hello! I'm Mr. Spike, and I'm superbly fascinated with the Sanic Hedgehog Wiki. GOTTA GO FAST, KIDS!
I'm no admin, just a well-seasoned contributor. I don't really know anything about making convertable infoboxes, my technical skills aren't super awesome, but I'm good with computers while poor at programming...
By the way, the link to this wiki is http://sanicsource.wikia.com/ I love the new modern, facy and neat infoboxes you have on Wikia. Nothing too fancy, just a nice and neat infobox, ya know.
Thank you! Sanic hopes to see you soon.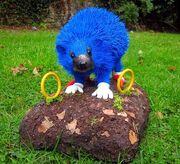 Please answer the questions in bold above.
For example:

What is your username? Are you an admin on the wiki you are asking about?

SPIKYHAIRDUDE1012. No I'm not an admin.
You really should be an admin to work on Portable Infoboxes, so it might be better to ask TonicHedgefox (admin/founder) to coordinate working on this.
Ad blocker interference detected!
Wikia is a free-to-use site that makes money from advertising. We have a modified experience for viewers using ad blockers

Wikia is not accessible if you've made further modifications. Remove the custom ad blocker rule(s) and the page will load as expected.